All tours are fully customizable to your requirements
Epicurean Delights of Australia
This tour is perfect for lovers of food and wine. Focusing on travels outside the main population centers, you will experience the beauty and welcome of southern Australia's rural lands as you visit vineyards and farm to table restaurants in search of some of Australia's finest dining experiences. You will enjoy privately guided tours of Australia's best vineyards, with tastings hosted by the owners themselves, if you're lucky. This is a fantastic in-depth tour, which combined with a visit to South Australia's Kangaroo Island and the vibrant city of Sydney, will surely be an unforgettable experience.
ITINERARY
Day 1 - Arrive Melbourne, transfer to Yarra Valley (2 nights)
Day 2 - Yarra Valley Food and Wine Experience
Day 3 - Return to Melbourne (3 nights)
Day 4 - Melbourne Epicurean Experience
Day 5 - Great Ocean Road
Day 6 - Fly to Adelaide, transfer to Barossa Valley (2 nights)
Day 7 - Barossa Valley Wine Tour
Day 8 - Fly to Kangaroo Island, see Kangaroos and Koalas in the wild (2 nights)
Day 9 - Flinders Chase National Park
Day 10 - Fly to Sydney (3 nights)
Day 11 - Sydney City Tour
Day 12 - Sydney Epicurean Experience
Day 13 - Fly Home or Extend Your Trip
Detailed Itinerary
Day 1 - Welcome to Australia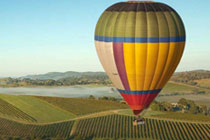 Upon arrival at Melbourne's Tullamarine International Airport you will be met by your driver and escorted by private vehicle to the beautiful Yarra Valley, approximately a one-hour drive. Enjoy the rest of the day at your leisure, perhaps following one of the many walking trails or enjoying a sunset hot air balloon ride.
Day 2 - Yarra Valley Food and Wine Experience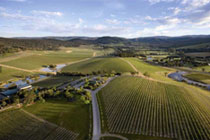 Today's first stop is the De Bortoli Winery, to enjoin international and local cheese pairing with a tutored wine tasting. Tastings include shiraz, pinot noir, sparkling and chardonnay, as well as the acclaimed Noble One, Australia's most awarded wine. Next, at Dixon's Creek Estate you will meet Graeme Miller, winemaker and pioneer of the Yarra Valley wine industry. Enjoy a full tasting here at his beautiful vineyard where the cellar door overlooks the working winery.
A gourmet lunch of fresh, locally sourced foods follows at the iconic Domaine Chandon. Relax and enjoy the spectacular views over this beautiful estate, the only Australian winery by Moet and Chandon.
The next stop is the home of wine critic James Haliday, where you will be greeted like a friend and enjoy a tasting of the highly acclaimed Coldstream Hills reserve line. Finally, no tour of the region would be complete without a visit to the Mediterranean setting of Dominique Portet and its famous signature rose. Afternoon tea will be served here, including a tasting of the limited production dessert wine of the Vendages Tardives, while you relax and discuss this wonderful day.
Day 3 - Melbourne
After a leisurely breakfast you will be escorted by private vehicle to your centrally located hotel. Melbourne is the second largest city in Australia and its art and culture capital. Although i's a large city, it retains a vibrant neighborhood spirit, embodied in fierce sports rivalries of local sports teams. Enjoy the rest of the day at your leisure exploring the city's unique, bohemian neighborhoods with their many cafes, bars, restaurants and one-of-a-kind shops.
Melbourne also has Australia's best selection of restaurants and nightlife for you to enjoy, as well as the largest open air market in the southern hemisphere.
Day 4 - Melbourne Epicurean Experience
Melbourne is Australia's melting pot, with hundreds of nationalities and cuisines represented here. It's also a friendly, welcoming and fun city to explore, particularly for food lovers. On today's fun and informative guided walking tour, you will explore the city's famous laneways, full of life and decorated with vibrant, artistic graffiti, specialized boutiques and filled with amazing food. just off Chinatown you'll taste freshly made dumplings and delicious Vietnamese soups. A little further along, you'll experience some authentic Australian snacks, followed by a fun Italian feast, before visiting one or two of the city's famous laneway bars for an afternoon drink. End the tour with some sweet treats on a behind the scenes tour of a local patisserie.
Day 5 - Great Ocean Road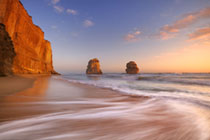 One of the most spectacular coastal drives in the world lies a short distance from Melbourne and is sure to be remembered as a highlight of your visit to the region. Today's tour gives you time to enjoy some of the most spectacular views in Australia as you marvel at the ocean crashing onto the ancient rock formations of the Twelve Apostles. You'll also have the opportunity to walk through a eucalyptus forest, see native birds, wallabies and koalas up close and at the Split Point Lighthouse, depending on the season you may see whales, dolphins and kangaroos. Enjoy a lunch stop in the pretty town of Apollo Bay, with a backdrop of rolling hills on one side and white-sand beaches on the other, before returning to your hotel in the city.
Day 6 - Fly to Adelaide, transfer to Barossa Valley
This morning after a short flight you will arrive in Adelaide. From here, it's a one hour drive by private vehicle to the world-famous Barossa Valley. Barossa is South Australia's gourmet capital. With quaint rural villages, beautiful scenery of farmland, rolling hills and vineyards there's a lot of stunning scenery to appreciate. Enjoy this afternoon at your leisure, perhaps indulging in gourmet food in a farm-to-table restaurant and excellent local wines from one of the 150 wineries in the area. Alternatively, for something different visit the beautiful Lyndoch Lavender Farm to stroll through acres of blossoms filled with butterflies, or simply relax with a spa treatment at your hotel.
Day 7 - Barossa Valley Wine Tour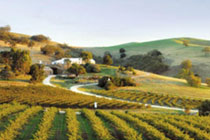 Today's fascinating tour is a must for any wine lover. After a brief city orientation tour, you will travel through the scenic Torrens Gorge, a natural chasm carved by the River Torrens through the Adelaide Hills, to the Barossa Valley.
Your wine tasting adventure will begin with a visit to one of the smaller, up and coming wineries such as the Schild Estate before traveling over to Jacob's Creek to visit some of the wineries there like Charlie Melton and Rockfords with their own rustic charm, making wines in the traditional Barossa method. You'll have time for a pleasant stroll in the German town of Tanunda with its many craft shops, before driving up to Menglers Hill for spectacular views over the valley.
Lunch will be served either alfresco under the vines, or at the renowned Vinters Restaurant. For clients more seriously into wine, a stop at Henschkes Winery, a fifth generation winery that produces outstanding wines is a must. Alternatively, you may visit Yalumba, Australia's largest family run winery.
Food lovers will enjoy a stop at Maggie Beer Farm Shop as your tour continues through the picturesque hills enroute to the German town of Hahndorf where you may sample the fine wines produced by Hahndorf Hill Winery.
Day 8 - Fly to Kangaroo Island, Kangaroos and Koalas in the wild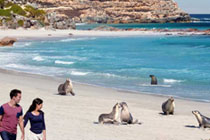 This morning you will be escorted to Adelaide's airport for your short flight to Kangaroo Island. Upon arrival, your guide will give you an introduction to the island before you begin your tour through several different island habitats to see the local wildlife in it's natural environment.
Kangaroo Island is one of the best places in the country to view wildlife, as here it exists in its natural habitat without the threat of induced predators. The island is home to over 250 species of birds, many of which have developed their own subspecies due to their isolation from the mainland.
As you travel, your guide will point out wallabies, echidnas, reptiles and beautiful wildflowers. You'll have plenty of time to stop and enjoy the scenery and take photos. Upon arrival at Seal Bay, you will enjoy a guided walk among the sea lions basking on the beach. This is an amazing experience that you will surely treasure forever. After enjoying a picnic lunch, you'll travel to the island's interior to see the island's many koalas, and namesake kangaroos as they leave the security of the bush to graze in open pastures.
Day 9 - Flinders Chase National Park, Remarkable Rocks, Fur Seals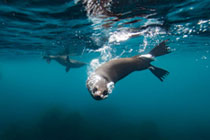 >In the western part of the island you will visit the beautiful Flinders Chase National Park, one of the oldest and most important in the region. Covering almost 20% of the island, much of the park is a wilderness protection area and is home to flora and fauna that is unique to the island. Enjoy a walk through the park looking for kangaroos, wallabies and a great variety of birdlife. At Cape du Couedic you'll see some of the area's 10,000 fur seals as well as exploring the Remarkable Rocks - large granite boulders that balance dramatically on the edge of a cliff, 250 feet above the crashing ocean below.
A gourmet picnic lunch will be served with wine in a beautifully secluded bush setting. Here you should easily be able to spot koalas in their treetop habitat. By special permit, we will enter the Kelly Hill Conservation Park to view kangaroos grazing on open plains, before visiting Point Ellen, recently named Australia's best beach - a beautiful 3 mile stretch of untouched while sand and some of the clearest water you'll ever see.
Day 10 - Fly to Sydney
Upon arrival at Sydney's modern Kingsford Smith International Airport you will be met by your driver and escorted to your centrally located hotel by private vehicle. Enjoy the rest of the day at your leisure, and get a first taste of this exciting city a short walk from your centrally located hotel.
Day 11 - Sydney City Tour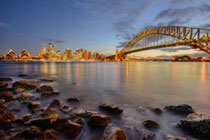 This morning you will enjoy a guided tour of Sydney. After meeting your guide in your hotel, you will visit the Royal Botanic Gardens, where you will take a short stroll and learn about some of Australia's native flora. From here you can take that perfect photo of the Sydney Opera House and Sydney Harbour Bridge.
After driving through the lively neighborhoods of Kings Cross and Woolloomooloo, you will explore some of the beautiful secluded bays and see where the locals hang out. No visit to Sydney would be complete without a visit to the iconic Bondi Beach where you will see surfers and enjoy the local beach vibe before returning to the city for a brief stop in Chinatown on the way back to your hotel.
Day 12 - Sydney Epicurean Experience
Today's half day tour will show you a great insight into Sydney's culinary scene, experiencing both Modern Australian as well as European cuisine. You'll start the morning with a cup of coffee, however before you enjoy it, you'll be taught how the beans were harvested, roasted and processed. Next, you'll head over to the store of famed beef exporter Meat Emporium where you'll sample AAA grade Angus steaks and sausages before donning a white coat to head into their fascinating chilled meat storage room. Your next stop is the amazing Herbie's Spices, where you'll find a huge selection of seed, stick and powdered herbs and spices. After lunch at one of Sydney's finest European delicatessens, you'll head to the famous Rino Saffioti chocolate shop to sample macarons, truffles and a variety of chocolate treats. Finally, it's time for some wine sampling at a local wine cellar.
Day 13 - Depart for Home / Optional Extension
This morning you will be met by your driver and escorted to Sydney's airport for your flight home, or to continue to another exciting part of Australia.
Hotels listed below are given as suggestions only to illustrate the standard of hotels used.
Yarra Valley - Yarra Valley Lodge - 4.5 Star - Luxury
Ideally located in the heart of the Yarra Valley, and right at the gateway to this beautiful wine region, the Yarra Valley Lodge is perfectly positioned to explore the region.
All 96 superbly appointed guestrooms and suites overlook the surrounding hills and valleys and feature balconies or terraces, allowing you to enjoy the idyllic surroundings. The Lodge's 'Bella' restaurant prides itself on its close association with local farms and wineries and offers sumptuous cuisine served on impeccable presented plates.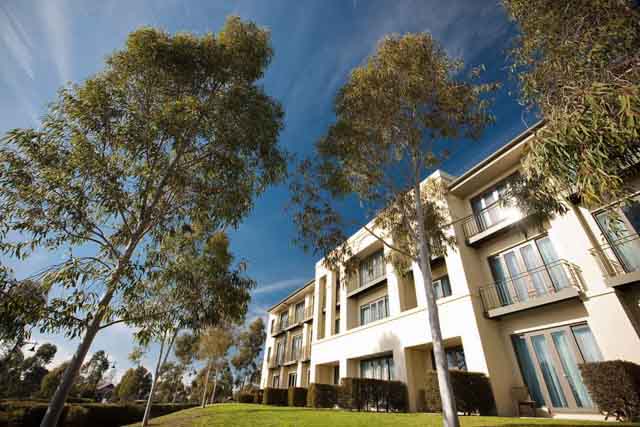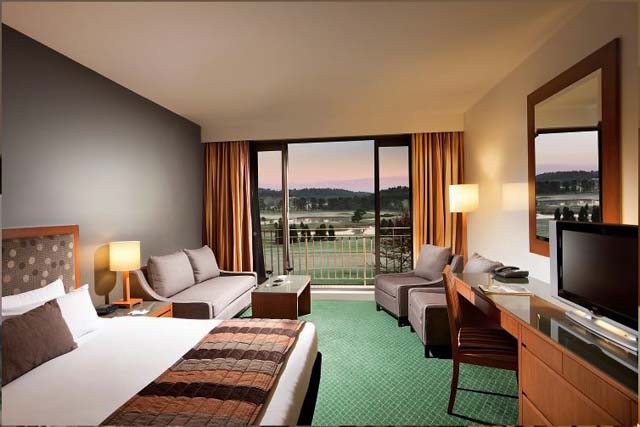 Yarra Valle - Chateau Yering Historic House Hotel - 5 star - Deluxe
A sweeping driveway through a manicured old-world garden greets you as you approach this gracious five star hotel, one of the finest in the Yarra Valley. Luxurious suites offer unrivaled rural views as well as private guest lounges with open fireplaces. The fine dining room, Eleonores, features menus with an emphasis on seasonal regional produce, matched with local wines and has been recognized with numerous culinary awards. The vibrant Sweetwater Cafe serves breakfast, snacks and delicious pastries and cakes throughout the day.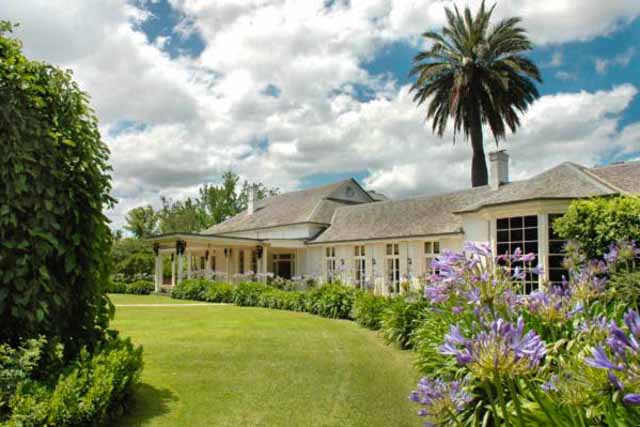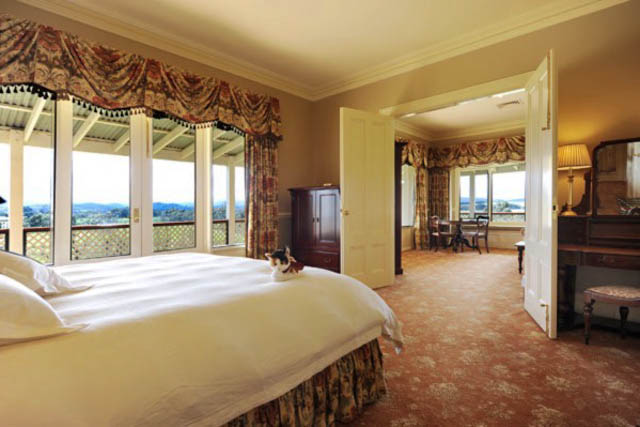 Melbourne - Crown Promenade Melbourne - 4 Star - Luxury
Stylish, affordable, and contemporary. Located right in the heart of Melbourne's vibrant Southbank entertainment district and connected to the exciting Crown Entertainment Complex by a skybridge, this hotel is also close to the central business district, Melbourne Exhibition Centre as well as the city's most famous arts and sporting facilities. The property features spacious, modern rooms with great views overlooking Port Phillip Bay, Melbourne city or the Yarra River.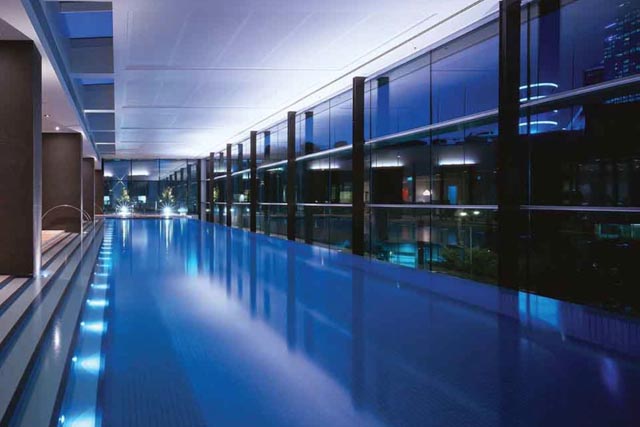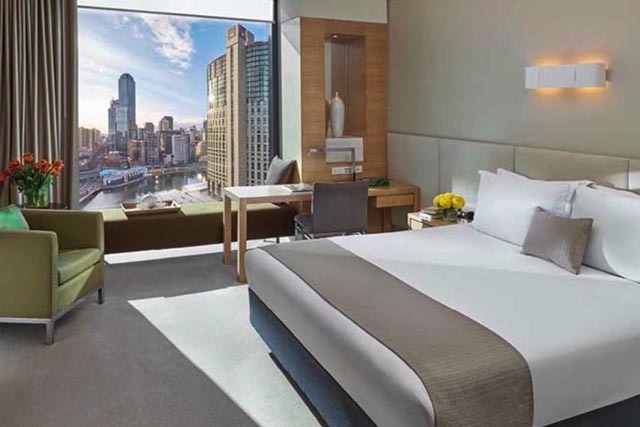 Melbourne - Park Hyatt Melbourne - 5 star - Deluxe
Overlooking Fitzroy Gardens and St. Patrick's Cathedral, the Park Hyatt is Melbourne's premier luxury hotel. Located in the heart of the city's central business district it offers a warm ambience and exceptional levels of personalized service. Hotel facilities include outstanding rooms and suites, the award-winning Radii restaurant and the Park Club Health & Day Spa which features an indoor pool with Grecian mural. A stay at this excellent hotel is sure to be a highlight of your visit to this exciting and vibrant city.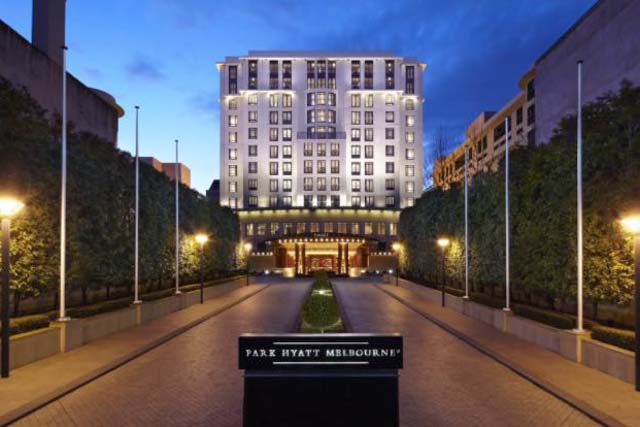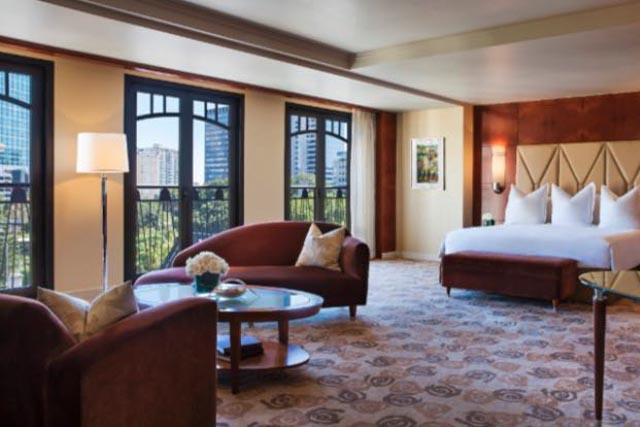 Barossa - Novotel Barossa Valley Resort - 4 Star - Luxury
Nestled among the vines of Australia's oldest and finest wine region, the Barossa Valley Resort offers a restful haven. Located adjacent to the 18 hole Tanunda Pines Golf Course, the hotel boasts panoramic views across the beautiful Barossa Ranges and world-famous Jacobs Creek Vineyards. The hotel features a variety of modern, stylishly furnished accommodations with all the facilities, comforts and services one would expect from a 4 star hotel, including tennis courts, heated swimming pool, a gym and day Spa.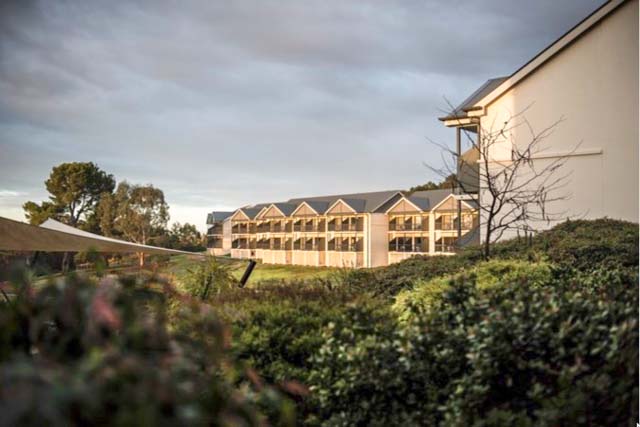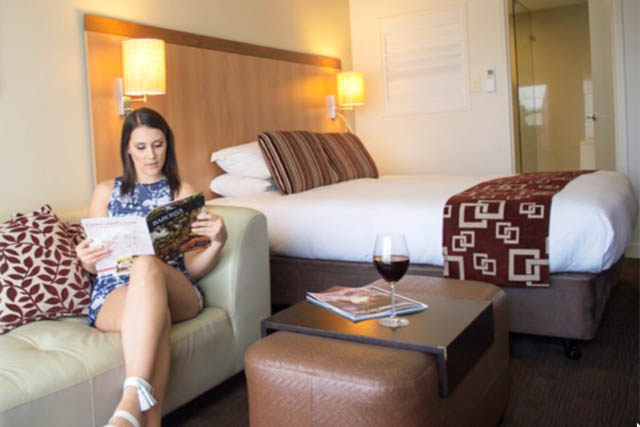 Barossa - The Louise - 5 star - Deluxe
Staying at The Louise is sure to be a memorable experience. Positioned atop a gentle hill with panoramic vistas across thousands of acres of vineyards, The Louise is home to the internationally acclaimed restaurant 'Appellation'.
Rooms are absolutely beautiful and luxurious, with inspired design, extensive private spaces and private terraces overlooking the vineyards. The restaurant's featured 10-course Wine Flight Tasting Menu and creative à la carte menu combines the freshest seasonal cuisine with excellent service and a world-class wine list.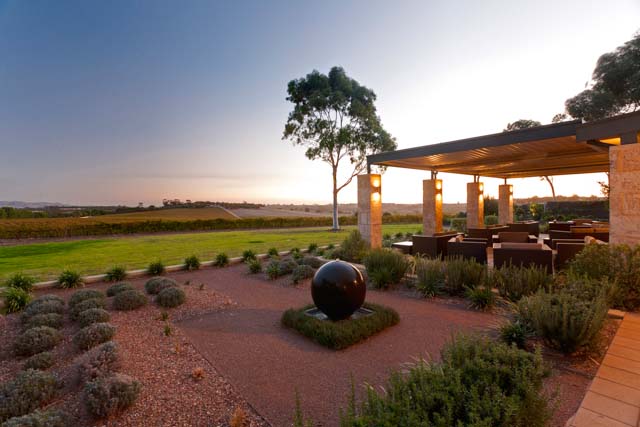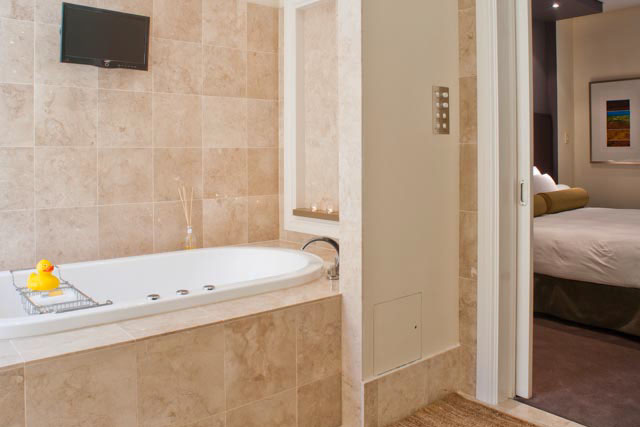 Kangaroo Island - Kangaroo Island Wilderness Retreat - 4 Star - Luxury
The finest accommodation on the western end of Kangaroo Island, this hotel is set in amazing 113 acres of undisturbed bushland at the entrance of the Flinders Chase National Park. From the lodge you should be able to see seals, sea lions, kangaroos, wallabies, platypus and many other animal species. The resort's stylish rooms feature king size beds and modern bathrooms. The eco-friendly design of the buildings blends in harmony with the natural beauty of the surrounding land. The resort's restaurant serves fresh local island produce in a relaxed setting.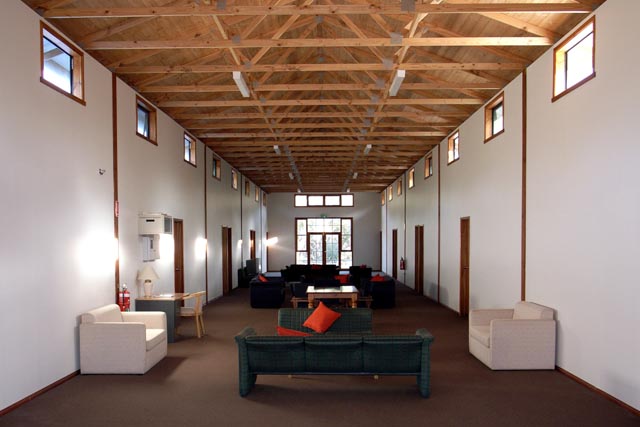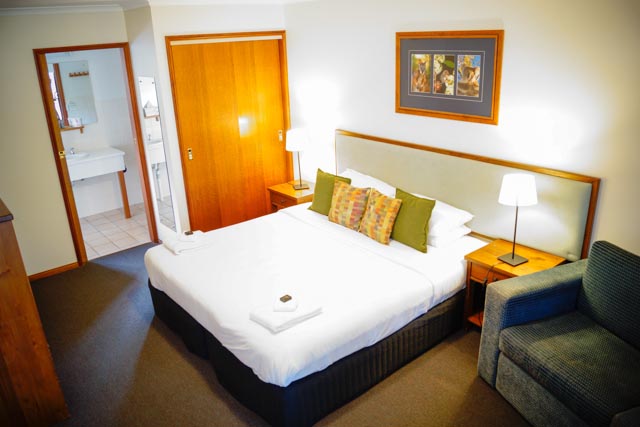 Kangaroo Island - Southern Ocean Lodge, Kangaroo Island - 5 Star - Deluxe
Situated in one of the city's best locations, right on the River Torrens the award-winning Intercontinental is one of Adelaide's finest luxury hotels. Rooms are spacious, averaging over 400 square feet and feature all the luxurious that travelers have come to expect from one of the world's leading luxury hotel groups, including with separate walk-in shower and bath as well as generous work areas. The Riverside Restaurant features excellent cuisine from locally sourced produce, while the Shiki teppanyaki restaurant is an excellent ethnic alternative.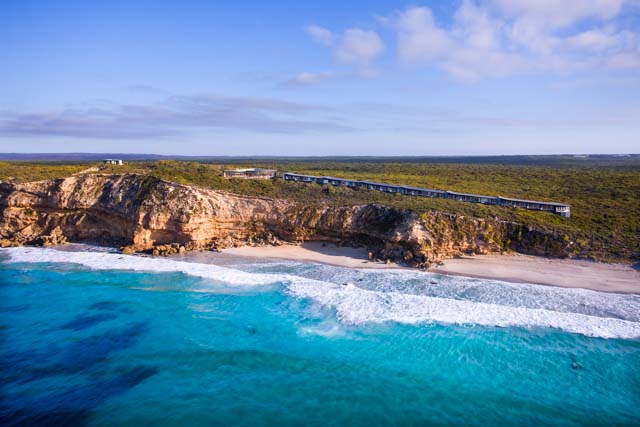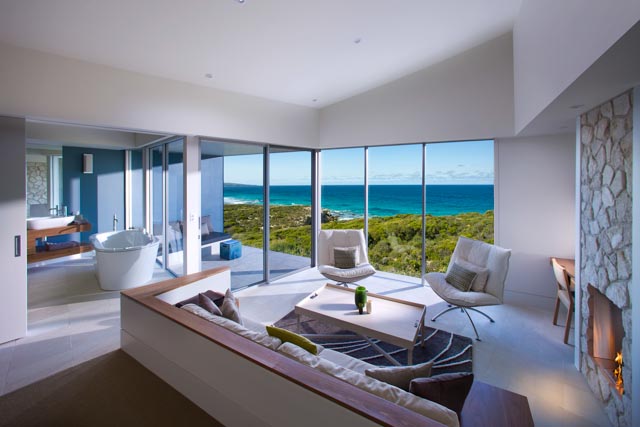 Sydney - Parkroyal Darling Harbour - 4 Star - Luxury
Located on Darling Harbour, the Parkroyal offers premium accommodation within minutes of the city's most well-known sights and attractions. Many of the hotel's rooms enjoy views over Darling Harbour and nearby landmarks such as Cockle Bay, King Street Wharf and the Sydney Convention Centre. Hotel facilities include a gymnasium and business center as well as a choice of dining options including 24-hour room service.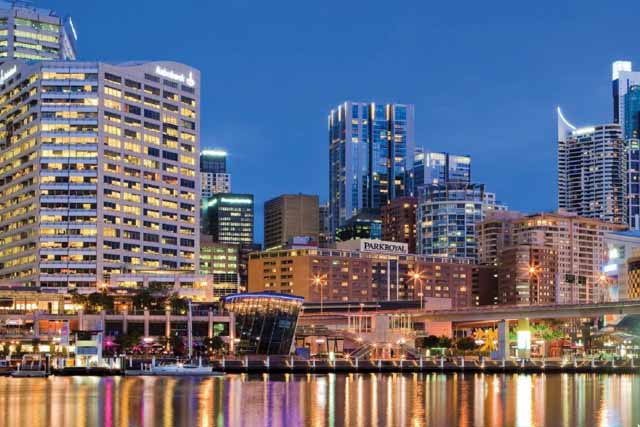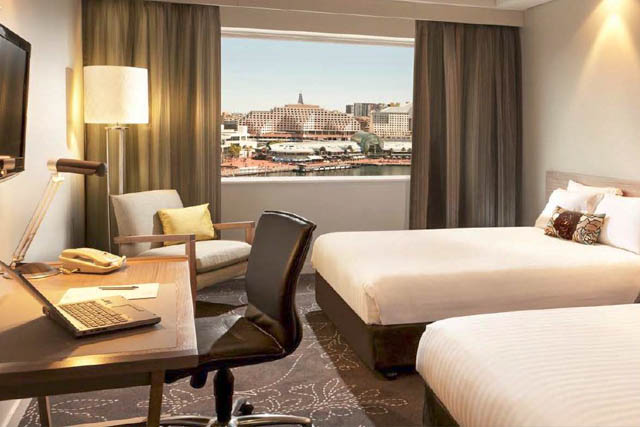 Sydney - Shangri-La Hotel Sydney - 5 star - Deluxe
The Shangri-La's location offers stunning views of Sydney's spectacular harbour, the Sydney Harbour Bridge and the world-famous Sydney Opera House. It is positioned in an elevated location overlooking the interesting, historic Rocks district and offers spacious and inspired luxury guest rooms and suites, with the city center's largest accommodations among Sydney hotels. In addition, the hotel offers some of the city's best dining, including the Altitude Restaurant and Blu Bar, both offering spectacular views of the city.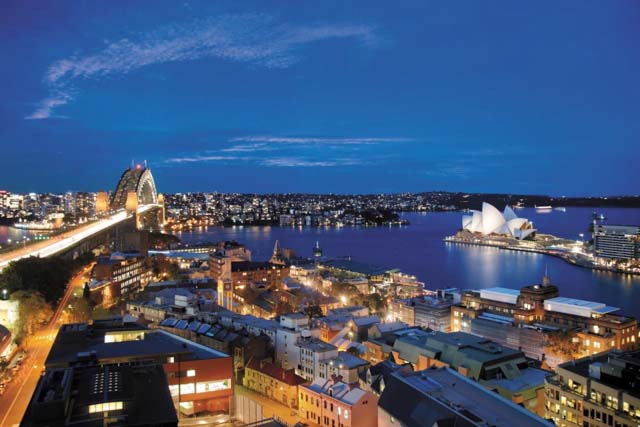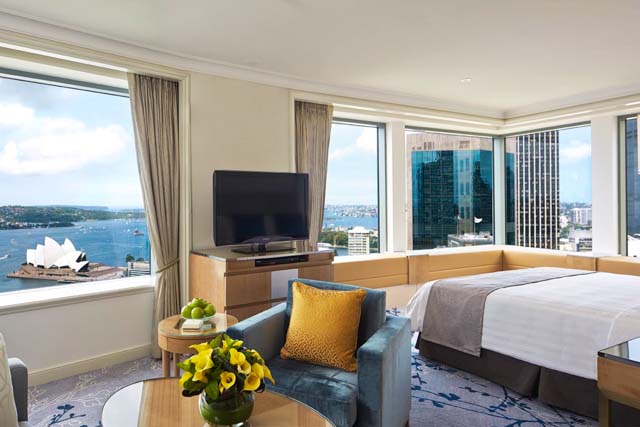 Optional Extensions
Tasmania (3-4 nights)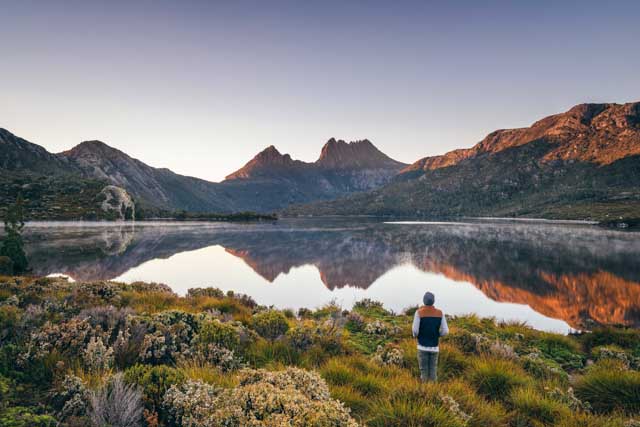 Located in far south-east Australia the island of Tasmania could practically qualify as a separate continent in itself due to its unparalleled diversity. The pristine serenity, spectacular beauty and clean air of its rugged coastlines and mountains make it a destination like no other. There's amazing wildlife here, great food and wine and a rich history, as well as beautiful beaches, stunning scenery everywhere you look and some of the best walks in the world.
Uluru / Ayers Rock (2-3 nights)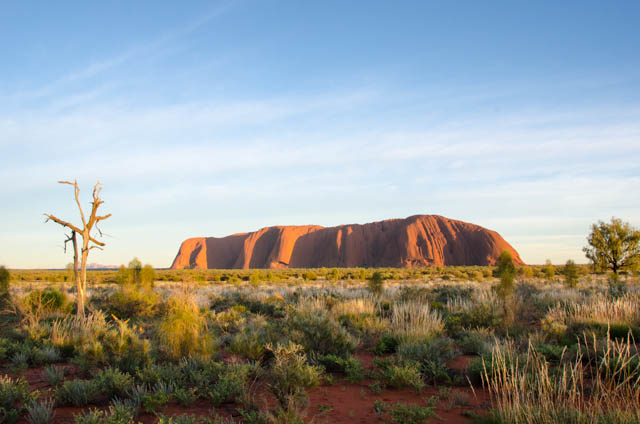 A visit to this iconic destination is a must. In addition to seeing this awe-inspiring monolith up close, you can connect with the world's oldest culture on a guided Aboriginal cultural tour. Your Aboriginal guide will give you a fascinating insight into the history and culture of Australia's first people sharing with you stories of dreamtime legends. Dine under the stars with the backdrop of Uluru in the peaceful surroundings of the desert or take an unforgettable hot air balloon or helicopter ride over the area for a truly unforgettable view.
Great Barrier Reef (3-7 nights)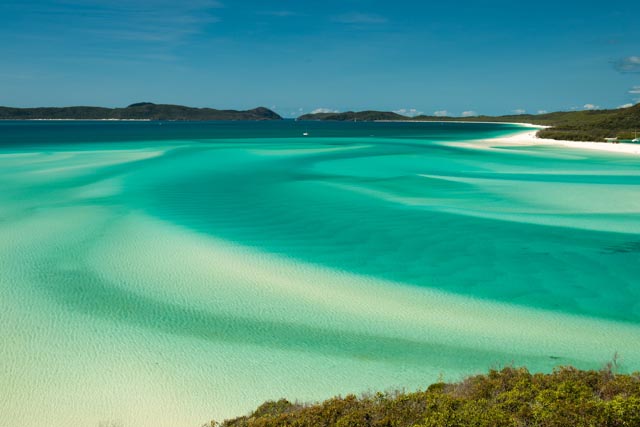 Immerse yourself in the stunning natural beauty of Australia's Tropical North. Relax on beautiful palm-fringed beaches, sample the most delicious fresh seafood or indulge in spa treatments in this idyllic paradise. This region is one of Australia's most diverse, with reef, rainforest and outback all close by. The main attractions though, are the Great Barrier Reef and the Daintree - the world's oldest rainforest. Stretching more than 1500 miles along the coast, the reef is easily accessible and it's an incredible experience to snorkel or dive here and see the huge variety of tropical fish and coral. For a completely different perspective, take to the skies for a scenic flight to appreciate the spectacular hues of blue - an unforgettable experience.
Fully guided, private tours are priced from:
Luxury - US$5895 per person (4 star hotels)
Deluxe - US$7750 per person (5 star hotels)
Ultra-Luxe - US$10795 per person
Prices are per person, based on two people sharing a double room in low season.
Hotels listed on the Hotels Tab are given as suggestions only to illustrate the standard of hotels used.
Price Includes:
All hotels as described in the itinerary
Services of our representatives while in Australia
All transportation and tours as described in the itinerary in air-conditioned vehicles
Sightseeing and entrance fees
Meals as described in the itinerary

Price Excludes:
International flights
Travel insurance
Meals other than those listed in the itinerary
Gratuities for guides and drivers
Sightseeing other than described in the itinerary
Additional room charges of a personal nature in hotels (eg: room service, laundry, phone calls, etc.)